Welcome to the home of the United Players a rapidly growing clan with around 100 members.
We have many members and should be getting many more now that our clan has exspanded to star wars jedi academy.
Enjoy our clan.
We have many things to do including videos, special games modes, and much more along with many new friends to meet. Our clan is for RC, halo, call of duty, star wars battlefront, and star wars jedi academy (movie battles mod).
Latest activity
Photos and videos are a great way to add visuals to your wiki. Find videos about your topic by exploring Wikia's Video Library.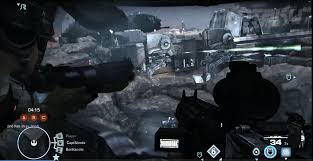 Ad blocker interference detected!
Wikia is a free-to-use site that makes money from advertising. We have a modified experience for viewers using ad blockers

Wikia is not accessible if you've made further modifications. Remove the custom ad blocker rule(s) and the page will load as expected.